Congress has passed H.R. 3221, the Housing and Economic Recovery Act of 2008 and President Bush is expected to sign it soon.
One of the immediate provisions is a $7,500 TAX CREDIT for homebuyers that have not owned a home that was their principal residence in the past 3 years.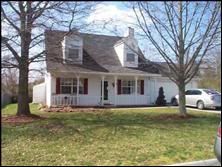 To qualify, buyers must actually close on the sale of the home on or after April 9, 2008 and before July 1, 2009.
And, unlike some tax credits, this $7,500 must be repaid at the rate of $500 per month over the next 15 years so it's actually more of an interest free loan than an actual credit.
Both new and resale houses and condos qualify as long as the homebuyers use it for their principal residence and they have not owned a house in the past 3 years.
The National Association of Home Builders have some great FAQs on their website
Please give me a call or email for the details and to get started picking out your new Knoxville area home.
Visit www.KnoxvilleHomeCenter.com to see all Knoxville TN area Realtor listings for sale.