About 15 miles east of downtown Knoxville, Tennessee in the rural little community of Corryton is the Oakes Daylily Farm, home to the annual Daylily Festival.
Yesterday my lovely wife Charlotte and I went for a visit. It was not our first visit, we've been several times to see the spectacular display of around 40 acres of blooming, beautiful Daylilies.
Here's a few photos: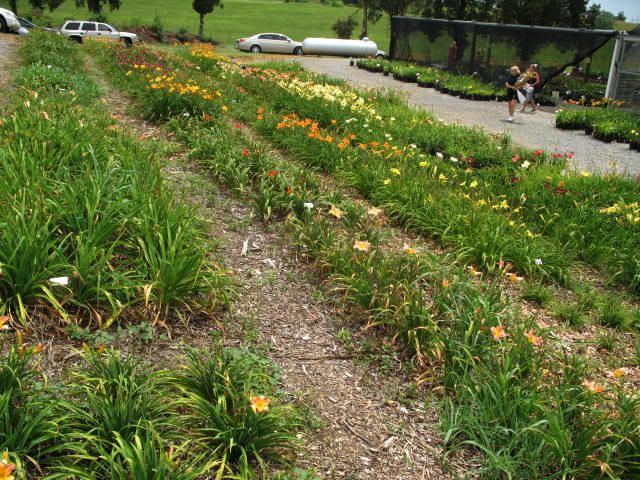 This is the view you're greeting with at the parking lot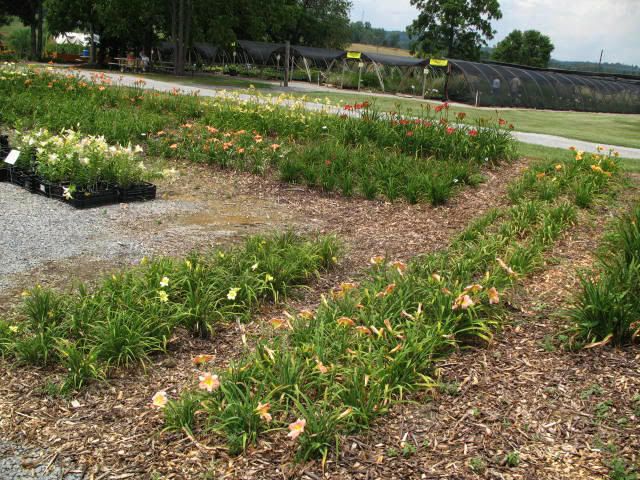 The black curved tents in the background are the Hosta barns. Oakes has about 50 different varieties of these shade loving plants in addition to their thousands of different varieties of Daylilies.
The Oakes crew also know how to show visitors a good time. This is my lovely wife Charlotte posing with the Daylilies. Just across the lake is a big wagon load of visitors being given a tour of the Oakes Daylily Farm. You have to see this place in person to appreciate the acres and acres of beautiful, blooming flowers.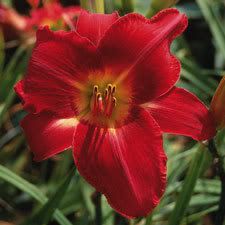 Of course no trip to the Daylily Festival would be complete without buying a few. This year I chose Prairie Sunburst, the yellow one on top, and Red Volunteer on the bottom.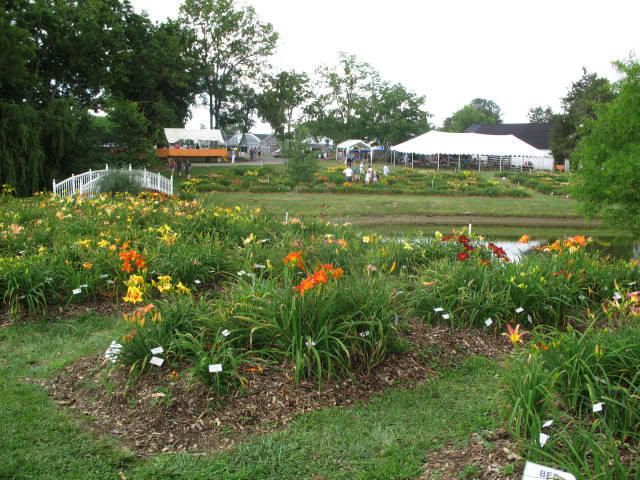 View from across the lake. They have a wonderful arched bridge and gazebo overlooking the lake. 
Here's a closeup of the Red Volunteer Daylilies still growing. 
Oakes is nationally famous for their Daylilies and have grown and/or developed over 4,000 varieties.
The gazebo makes a great frame for this lake photo.
If you're ever in Knoxville, Tennessee around the end of June be sure and put a visit to the Oakes Daylily Farm on your itinerary, it's well worth the visit.
I also noticed a few houses for sale near the Oakes Farm so if you would like to live near there, visit Knoxville Home Center.com and pick out a few for us to visit.